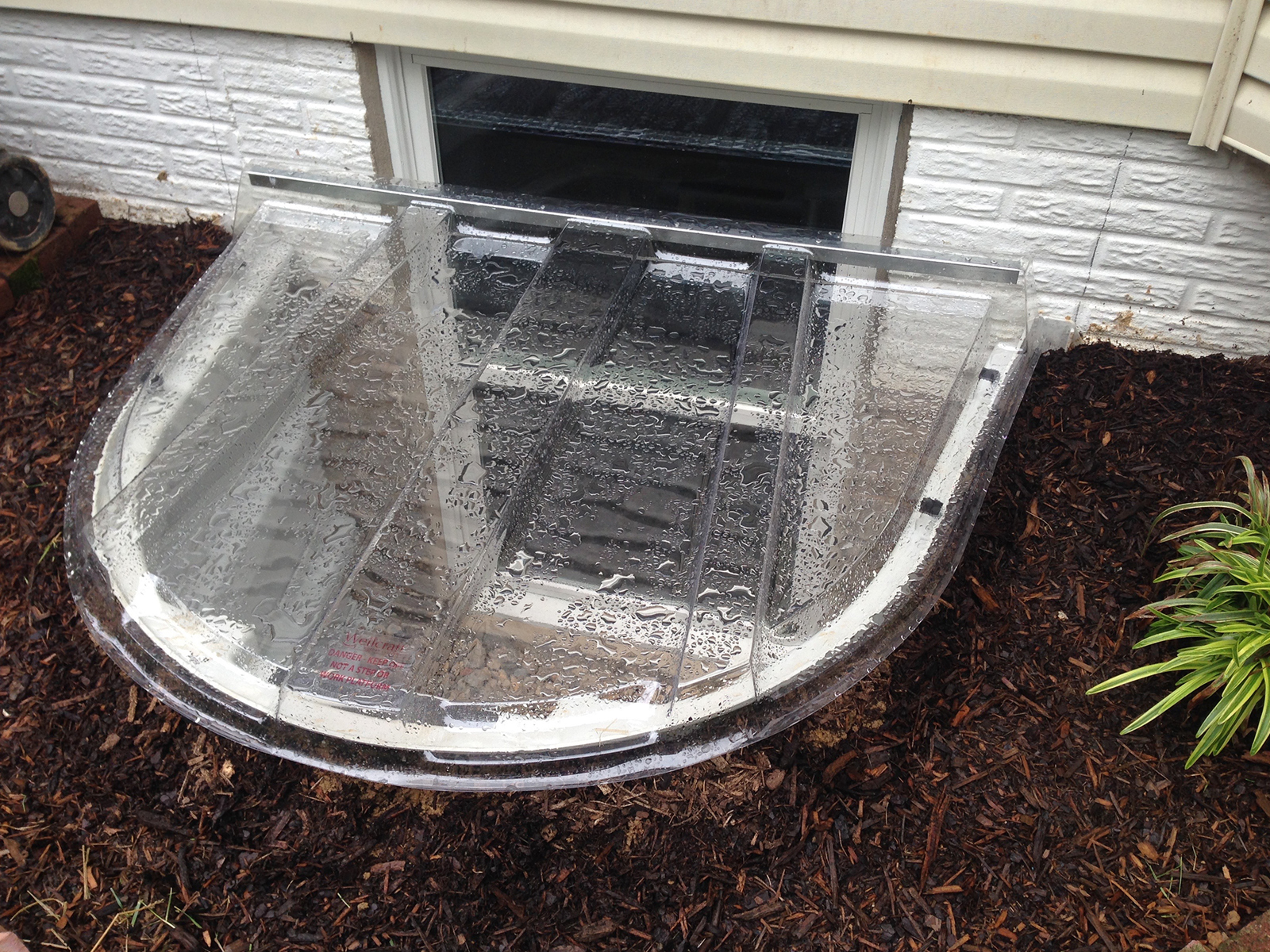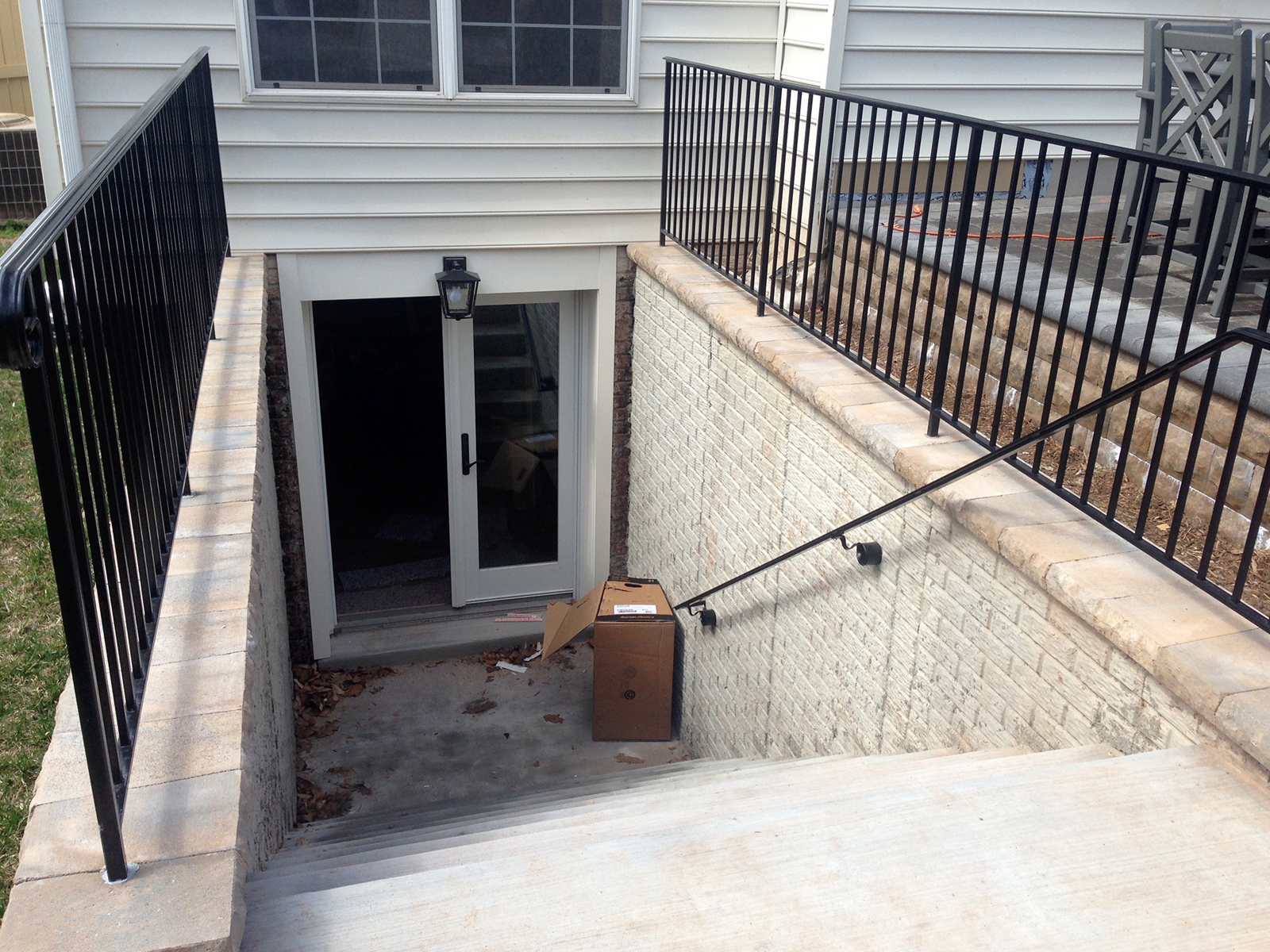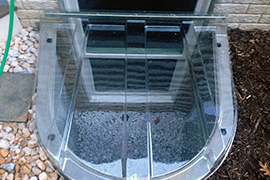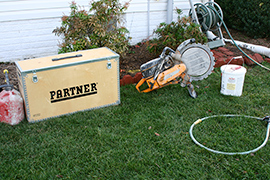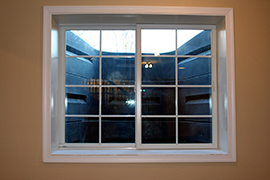 We have been installing egress windows for clients since 2004. Since then we have installed over 400 windows and we look forward to the opportunity to install one for you. Our workmanship is guaranteed for a minimum of five years; the windows are covered for up to twenty years; and we will cover your home for leaks for as long as you own your home.
What's an "Egress Window"? An Egress Window is an easy-to-open window that serves as an emergency exit for below-ground living space including basements and underground bedrooms. These windows are large enough for the average person to use as an emergency exit, providing you and your family with peace of mind while satisfying home fire safety regulations. The International Residential Code (IRC) requires an egress window and well for new finished basements and in basement bedrooms. The primary reason for this is to provide another exit in case of fire or other hazard within the home.
Welcome to Clifton Contracting of Fairfax County. We are a Class A contractor, specializing in the installation of Egress windows and Window Wells in Northern Virginia, including: Fairfax Va, Arlington, Mclean, Great Falls, Falls Church, Oakton, Centreville, Tyson's, Potomac, Springfield, Alexandria, Reston, Herndon, and Chantilly Virginia.
Overview and Installation:
Before installation, Clifton Contracting draws a plan to reflect your home for county review and permit. Once approved, most window and wells take two days to install from start to finish. We excavate to the house footing on each job to tie into your existing foundation drain if present. We then cut your foundation with a special saw that cuts entirely from the outside keeping your inside clean unlike many of our competitors.
On the outside we install a sump pump basin for every window well, and each well gets three to five tons of #57 stone around the well unit. A large pickup truck load of soil will be left over that can be spread on your lot for free, or hauled away for an additional fee. The ground surrounding the new well will receive new sod or mulch as needed for a finished look. If the basement is already finished, we will trim out the inside of the window with trim to match your home.
Benefits of Egress Windows include:
Satisfies IRC code for basement living space
Provides an easy exit in case of emergency
Allows for fresh air in your basement
Eliminates that dungeon feel that some basements have
Are double paned for better insulation
Increases natural lighting to help brighten the basement area
Windows
We typically use Anderson vinyl clad wood windows for our projects. These windows are of higher quality than the vinyl units used by many competitors, and they have a no maintenance exterior. The windows have Low-E and Argon gas between the glass and carry a 20 year warranty. Our most popular window is a double hung unit 3 feet wide x 4 feet 9 inches tall. For more light we offer sliders and casement style windows to fit your needs. We also are willing to install any window you would like to match your home.
Wells
Our most popular wells are premade units from Wellcraft and Rockwell companies. Most of these units come in a tan or grey color and offer a clear lid engineered to hold 500Ibs. We also can build custom wells in cinderblock, brick and segmented wall. For these units, we can custom make a metal lid powder-coated a color of your choice. We do not install the low quality galvanized units on the market.
Clifton Contracting is more than qualified to install new egress windows and window wells for your finished basement. We have the experience and know how to get the job done right, the first time. Our warranty is second to none for this kind of window installation.